How to Change your Hulu Password
Step 1) Go to your account in Hulu.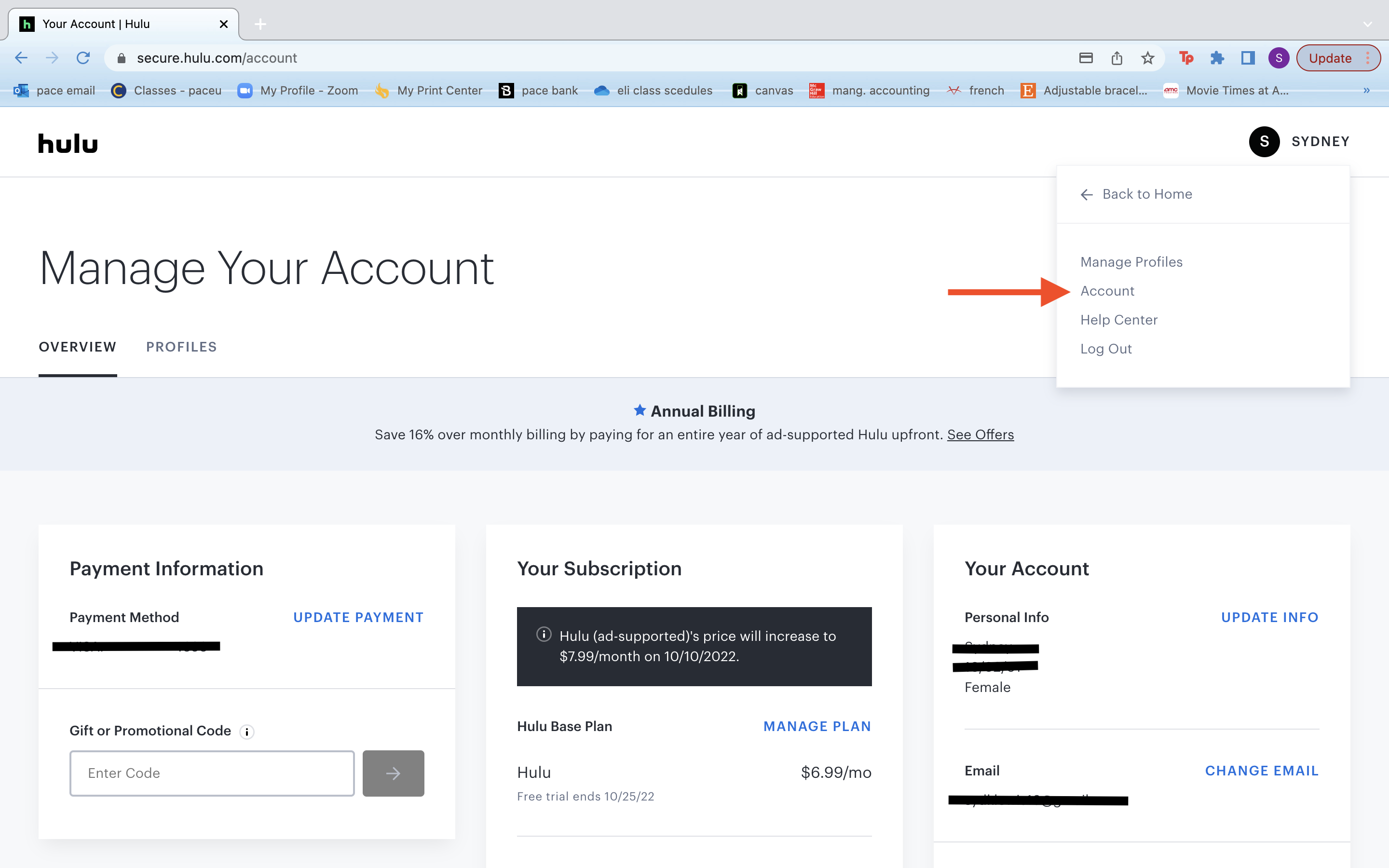 Step 2) Select "Change Password."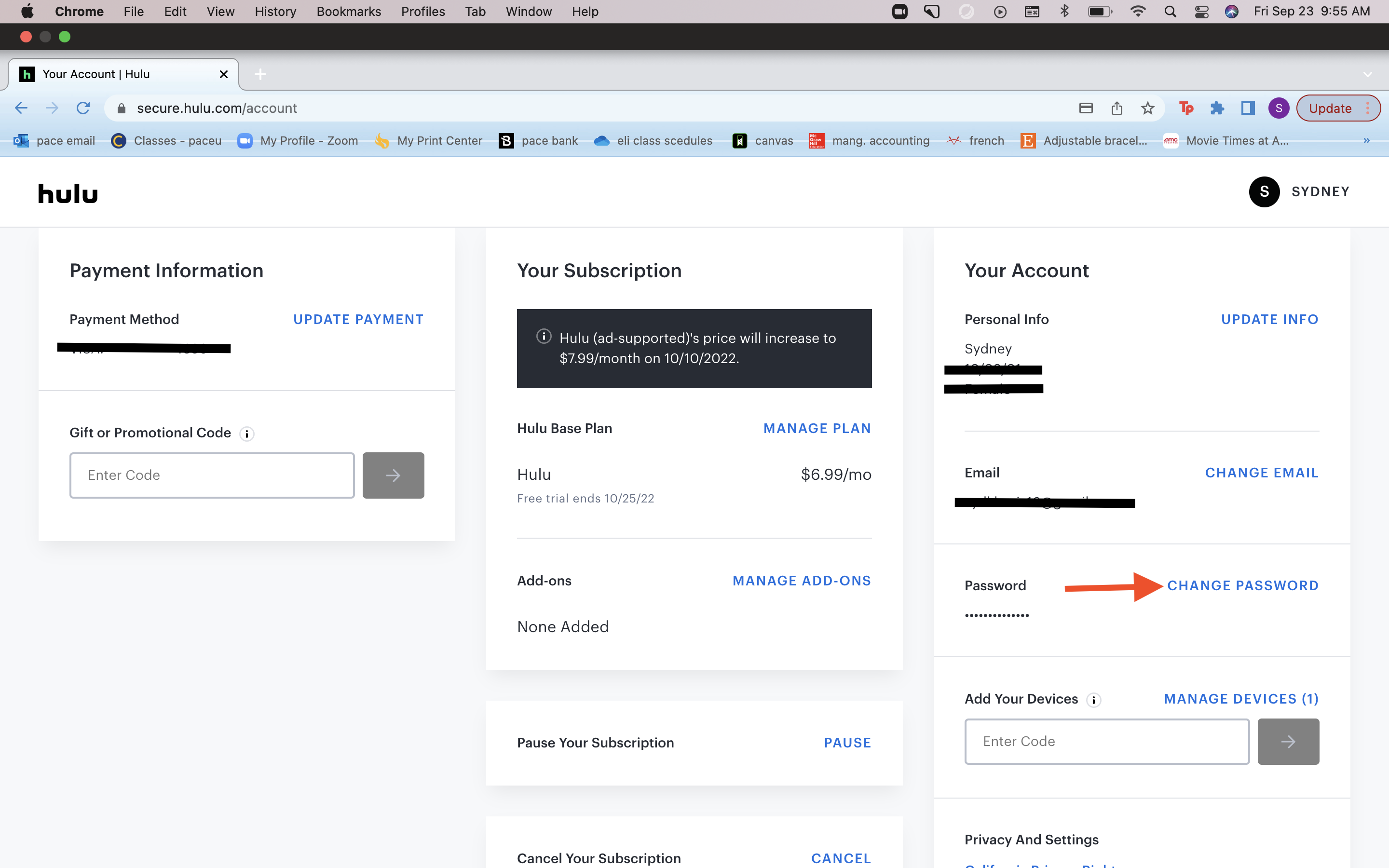 Step 3) When you select "Change Password" you will atuomatically be emailed a verification code to the email that is registered with your account. Enter that code.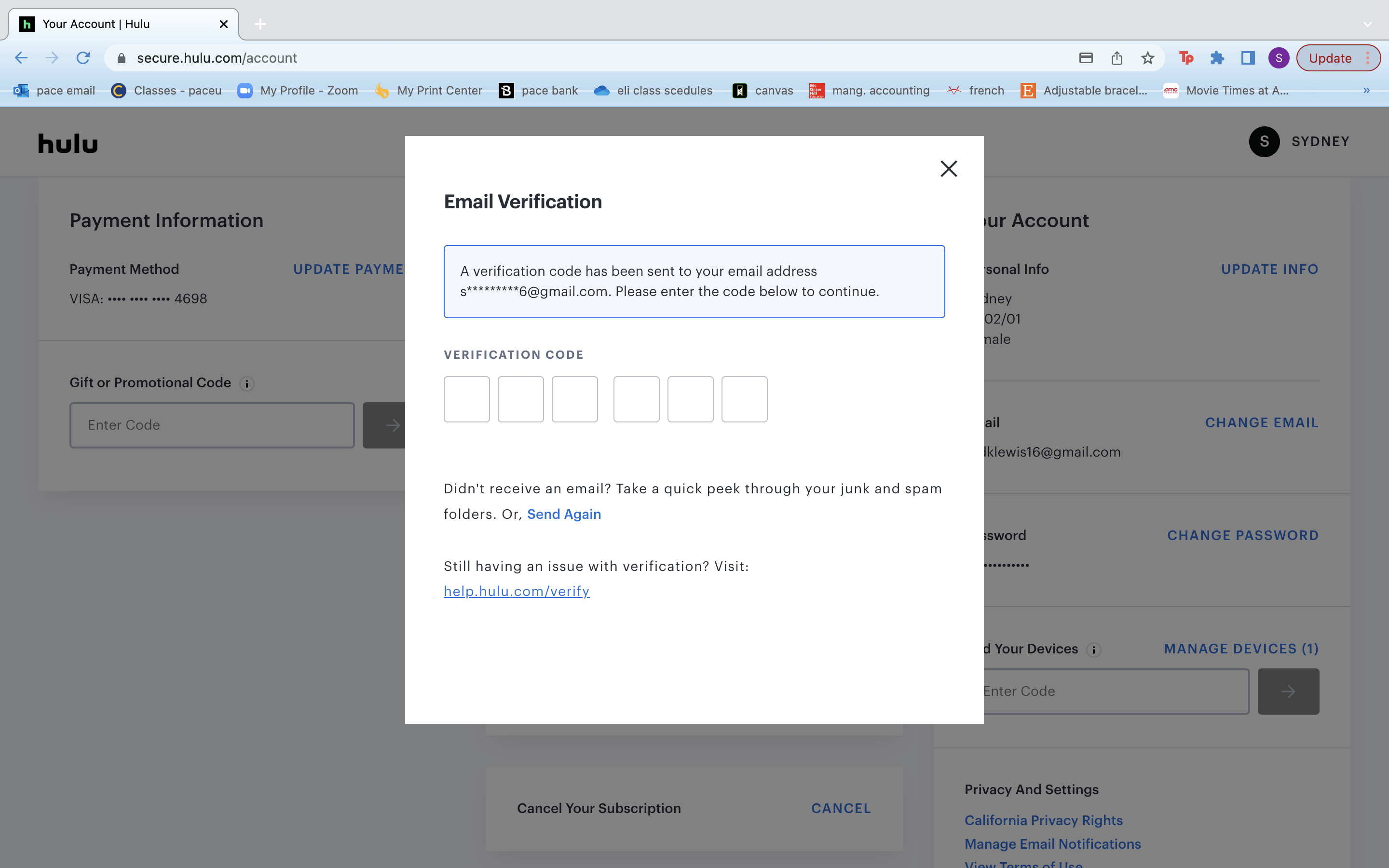 Step 4) Enter your current passowrd, and create your new password.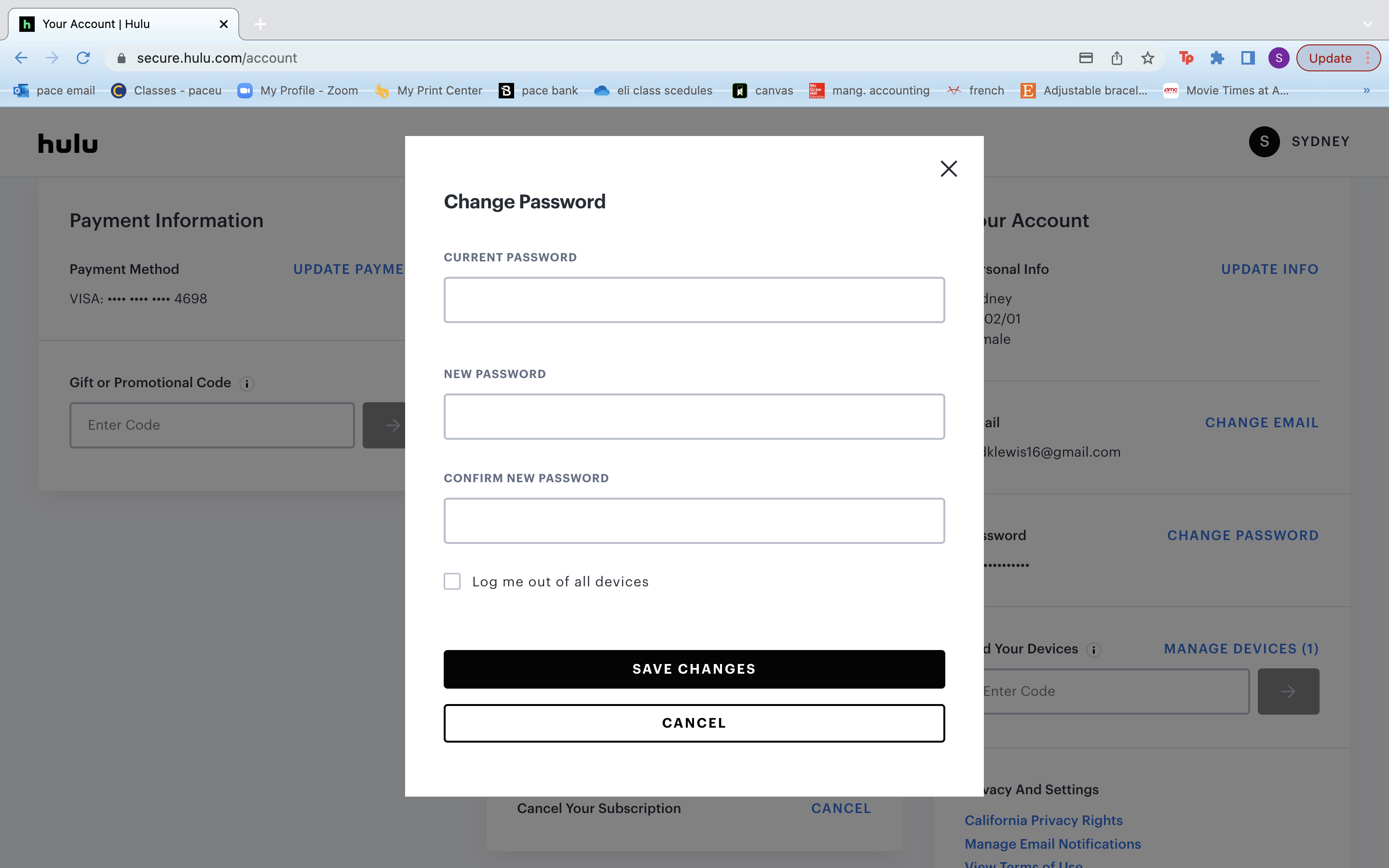 Once you hit "Save Changes," you're all set!