How to Change your Password in Windows 10
Changing your password in Windows 10 is super quick and easy. Follow this 6 step guide to learn how!
Step 1) Select the "Start" bottom left side of your screen, and then select "Settings"
Step 2) In the toolbar, type the word "Password"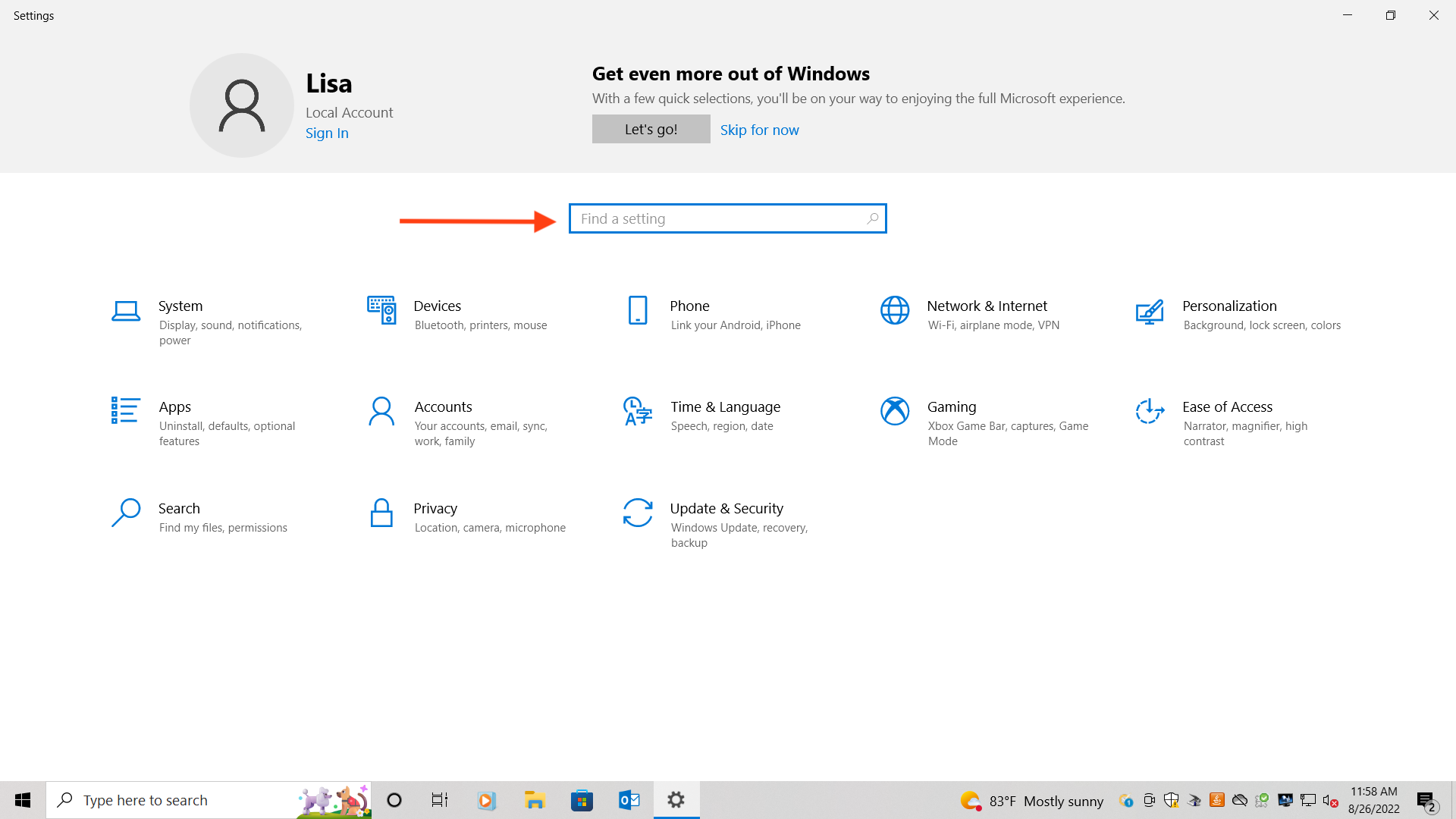 Step 3) Select "Change your password"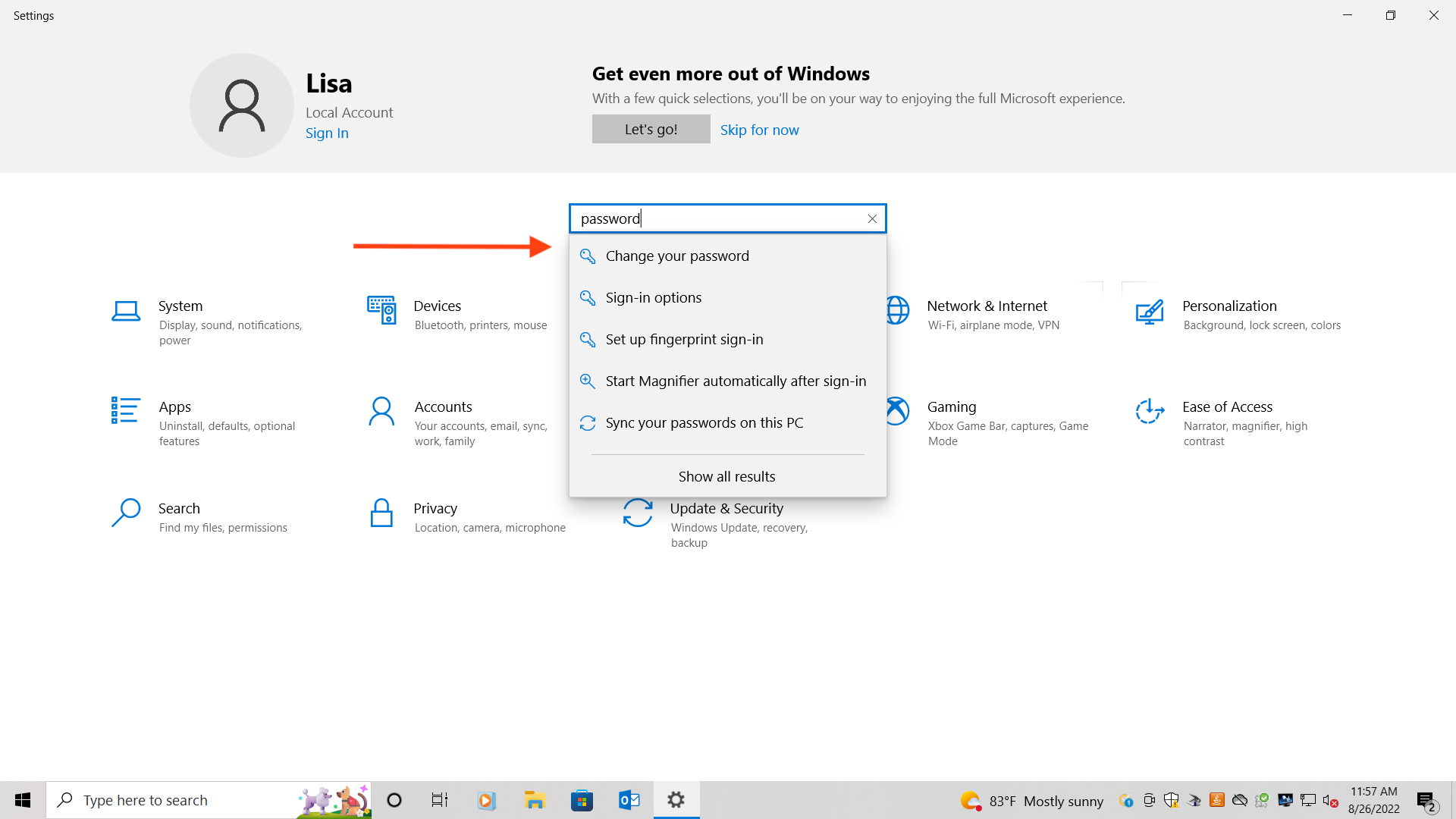 Step 4) Select the option that says "Password"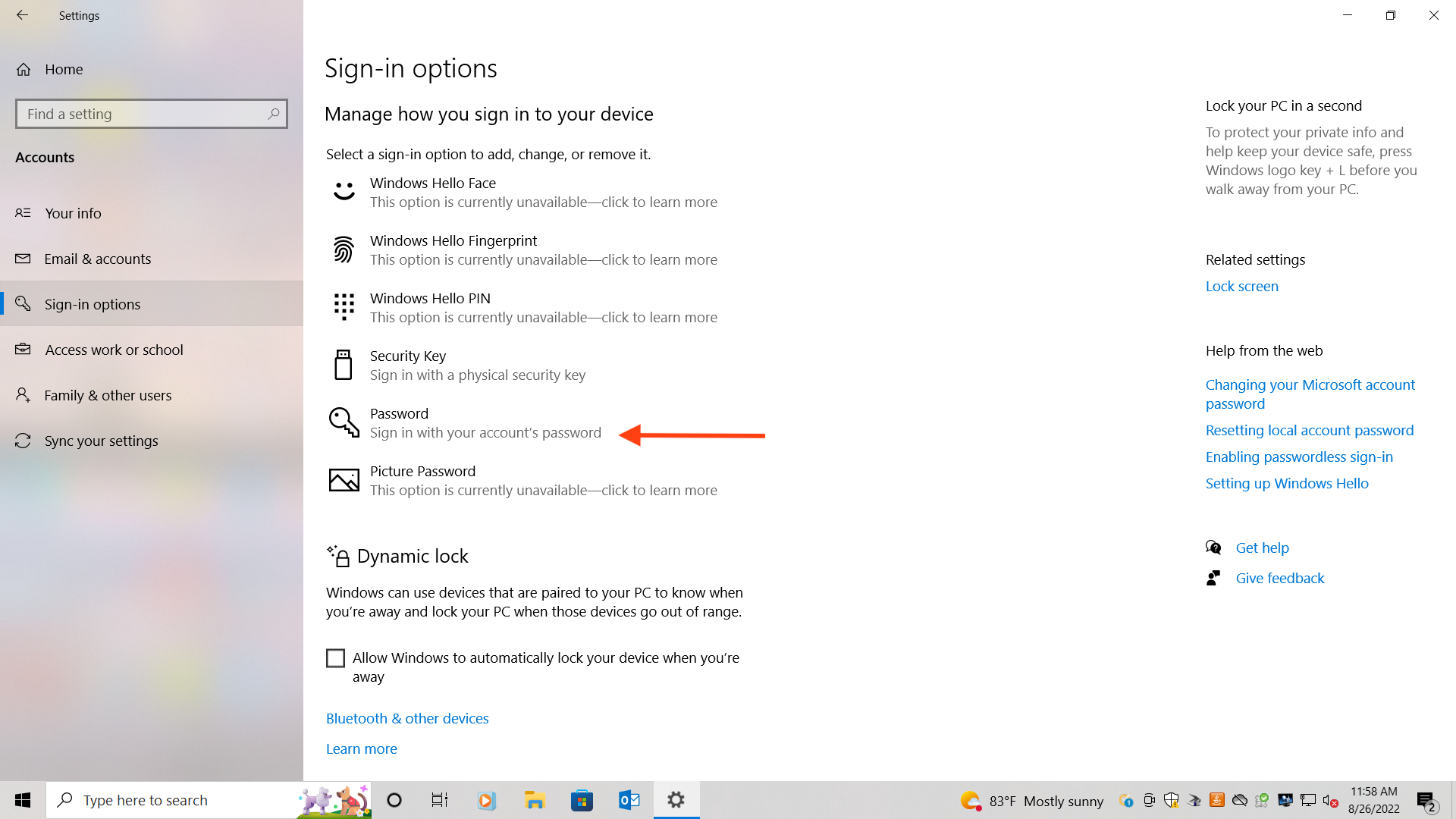 Step 5) Select "Change"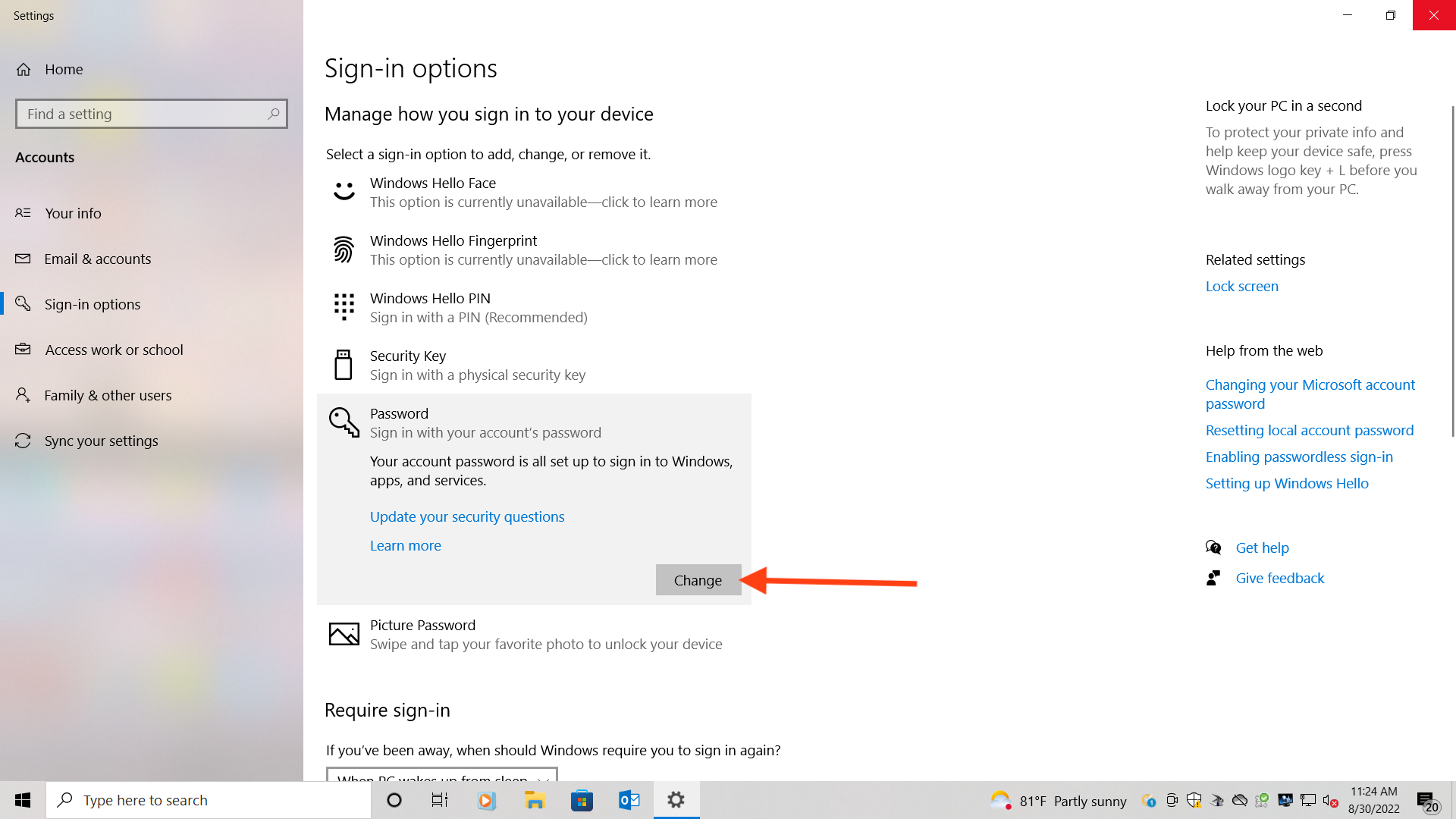 Step 6) Enter your current password
Step 7) Enter your new password and you password hint.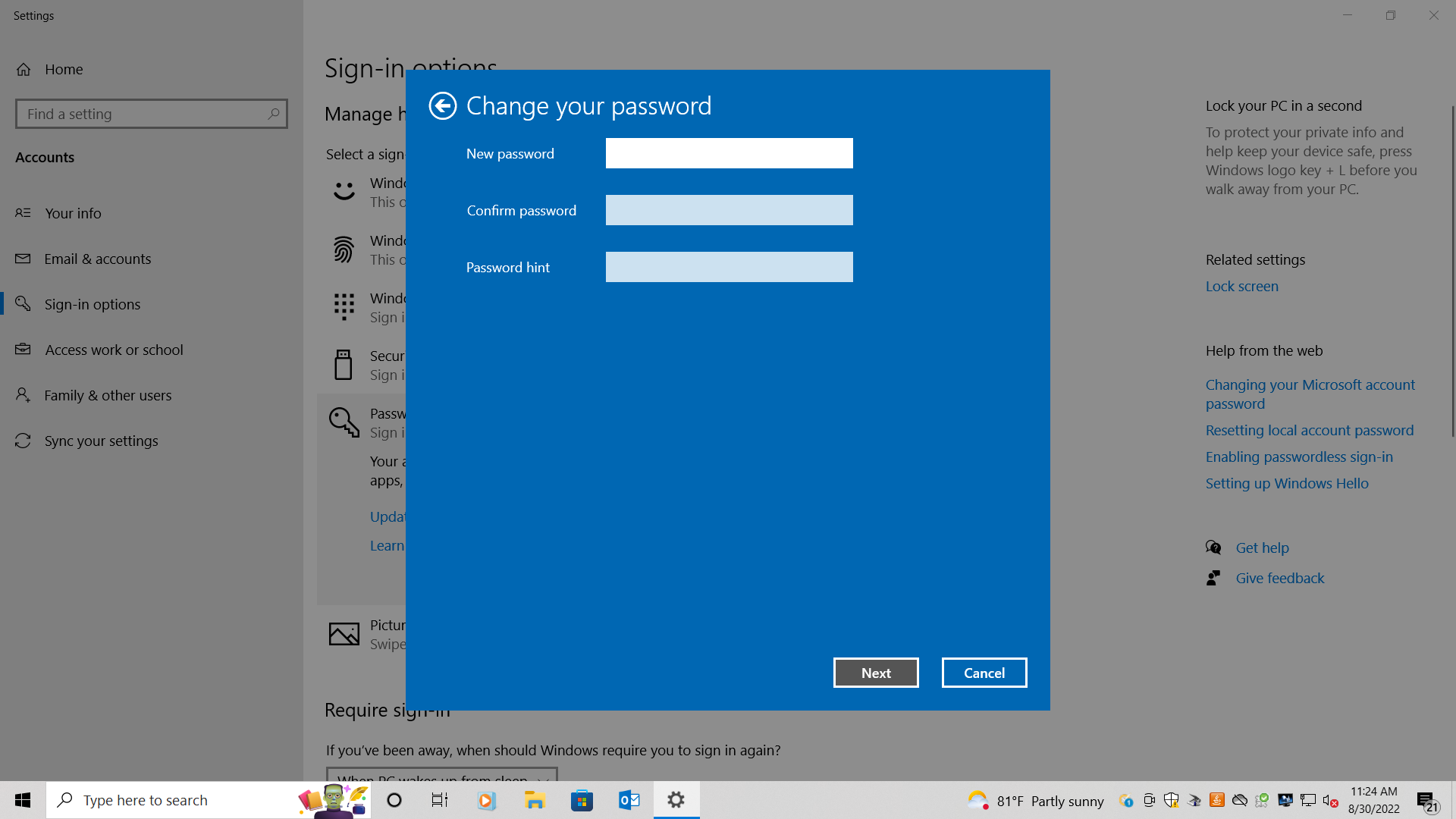 And that's it! You have successfullly created a new password for your WIndows 10 account.